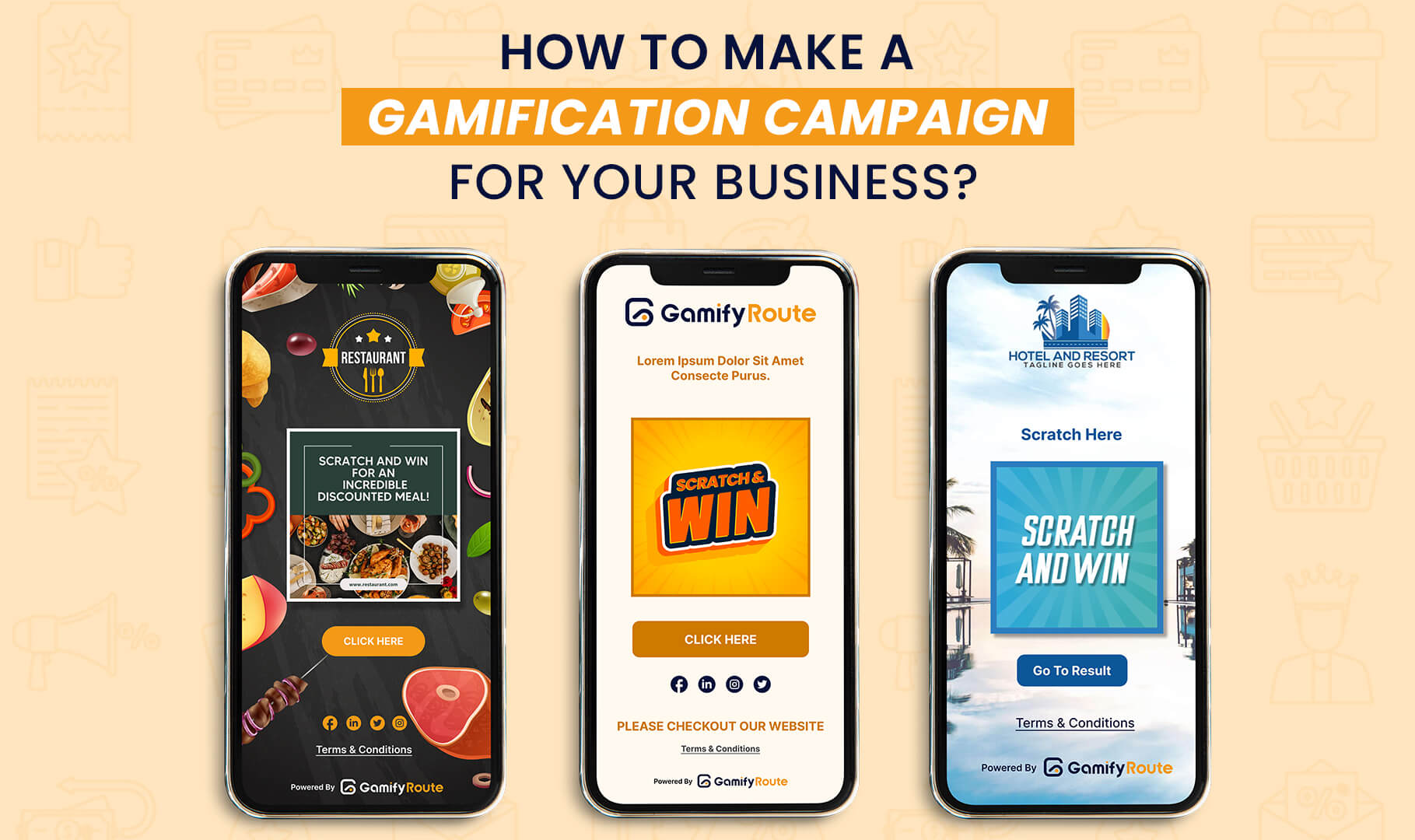 If you are looking to increase revenue and boost your traffic for your business. You can consider gamification as a strategy. We have seen there are so many industry owners have applied digital campaigns and got impressive results. 
If you have faced setbacks in the past, then gamification can be a perfect solution for your business. A digital campaign for your business is a strong approach to your mobile strategy. In this comprehensive article, we will discuss why this factor is essential and how you can apply a gamification campaign for your business.
The implementation of digital coupons can offer significant benefits to your business, surpassing those of traditional coupons. But why is this the case?
In a market of competitors, it's crucial to differentiate your business from the rest. An effective strategy to achieve this is by implementing digital gamification campaigns, particularly those that are gamified.
These campaigns have proven to be successful in capturing customers' attention and increasing engagement. To ensure that your store is the destination of choice for potential customers, it's essential to incorporate these creative tactics into your marketing plan.
One effective strategy to boost revenue is by implementing discounts. Not only do they attract customers, but they also increase the amount spent per person. By strategically offering discounts, you can increase the likelihood of conversions.
It's crucial to ensure that your clients perceive themselves as getting a great deal while you are also benefiting from the transaction.
Incorporating gamification into your digital coupons is a viable option. The Gamify route offers scratch card coupons, a gamification platform, which can enhance the customer experience by providing them with opportunities to win various prizes and encourage impulsive buying. 
Additionally, experience in marketing is increasingly essential in modern times. Establishing a connection between your brand and a distinctive experience can be beneficial. Customers tend to remember such experiences, which would help them recall your brand as well.
Utilizing interactive digital coupons that incorporate gamification is an effective way to boost brand awareness. Personalize the digital coupon with your logo, text, corporate colors, and images to give it a unique and authentic feel.
This will result in customers having an enjoyable experience while developing a positive association with your brand.
Engaging in gamification campaigns can prove to be an effective method of getting familiar with your audience and creating a means to connect with them. Integrating a data capture form into your coupon is a simple way to gather user information.
Customers must enter their details in order to avail of the discount offered. The data gathered can be used for future marketing efforts. Additionally, this audience has already engaged with your promotions, making them an incredibly valuable asset. 
How to make a gamification campaign for your business?
The initial step is to establish your digital campaign. You may choose from a variety of pre-designed campaign formats, including gamified types. Following that, upload your company logo, customize the visual aspect, and customize the values as needed. Furthermore, all templates can be changed to meet your specific requirements.
Our templates are readily available to be utilized by you. Gamify Route caters to various industries by providing a plethora of templates. Your responsibility lies only in the modification of texts, discount percentage, distribution, and verification.
The Gamify Route software offers a range of efficient distribution methods to seamlessly disseminate your campaigns across multiple communication channels, tailored to your preferences. 
Our software seamlessly integrates with your email, text message, social media channels, website, app, and newsletters, allowing you to effortlessly extend the reach of your digital campaigns. With Gamify Route, the possibilities are limitless.
Upon completion of the distribution process, recipients will proceed to redeem their coupons. To ensure the integrity of the single-use coupon system, Gamify Route offers a range of secure validation methods. Redemption of a prize renders the coupon void, thereby preventing its further use or exploitation.
The gamification initiative has yielded valuable insights into the costs and returns of our campaigns, providing a comprehensive and accurate overview of their success.
This vital intelligence allows for a thorough evaluation of our campaign performance, with detailed statistics that enable us to make informed decisions about future endeavors.
By utilizing our platform, you have the ability to access comprehensive analytics regarding the performance of your digital gamification campaign. This includes insights into the number of views, plays, claims, and redemptions.
Such insights enable you to pinpoint precisely where your audience may have disengaged from the process, in the event they only viewed the coupon.
There is a possibility that the value of your discount may be insufficient or that the amount of data required in exchange for the discount exceeds its value.
We offer various automation options that can assist with incentivizing customers to redeem their rewards, including sending additional coupons to those who have already redeemed theirs.
To sum Up: How to make a gamification campaign for your business
The utilization of digital gamification platforms can bring about numerous advantages for various types of businesses. Implementing a gamification campaign, can effectively drive traffic, increase sales, and enhance brand awareness. Additionally, the user-friendly Gamify Route software enables you to effortlessly create and dispense gamification campaigns within a few minutes.
Begin implementing Gamify Route into your business strategy today to create engaging digital gamification experiences on your own.