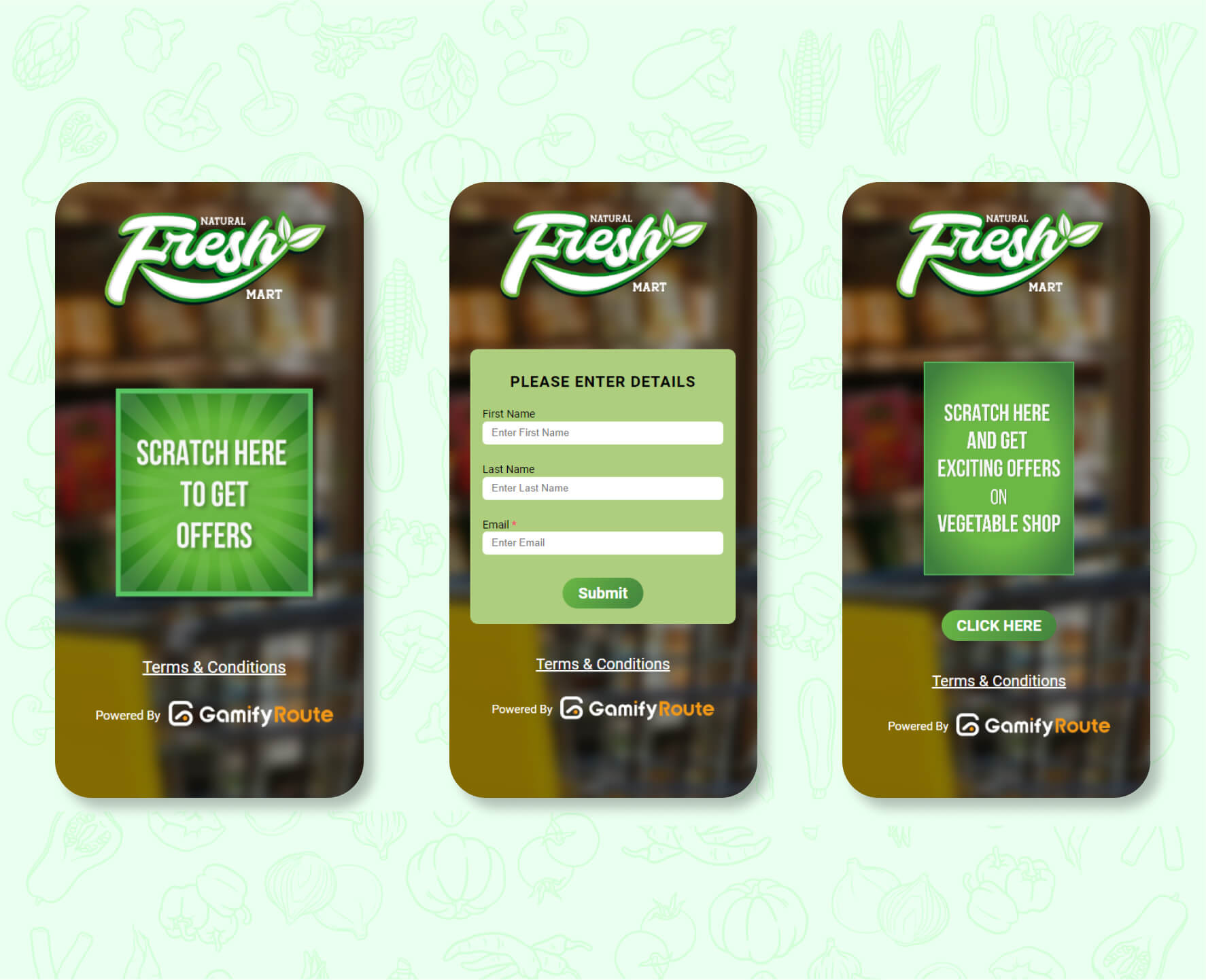 Digital scratch cards are a great tool for the retail industry to engage customers better. By offering digital scratch cards as rewards, retailers can encourage customers to purchase and increase brand loyalty.
These digital scratch cards provide direct value to customers and create an enjoyable experience for them. Additionally, gamification in retail is an essential factor to consider as it helps elicit stronger emotions from customers, making them more likely to purchase from the retailer.
The benefits of gamification in retail include increased customer engagement, loyalty, and sales due to incentives provided by participating in games. Digital scratch cards can be part of a larger gamification strategy, allowing retailers to use this powerful tool and get the most out of their marketing efforts.
What are digital scratch cards?
Digital scratch cards are a modern and innovative way for businesses to engage customers, build relationships, and offer rewards. They allow customers to instantly receive rewards such as discounts or free products without waiting for physical cards or vouchers to arrive. 
They are also a great way to reward loyal customers and incentivize new customer acquisitions. Digital scratch cards are easy to set up and enable businesses to send multiple cards with different values, images, and messages. 
The customer's data can be collected and used to personalize each card. This helps increase customer engagement and allows businesses to gain valuable insights into customer behavior. Digital scratch cards are an efficient and effective way to reward customers and build relationships with them.
So, now look at how retailers can distribute coupons in their stores.
Integrate Wi-Fi marketing
Integrating Wi-Fi marketing into retail stores can be a great way to incentivize customers and increase sales. Customers can receive instant rewards by providing digital coupons or digital scratch cards while shopping. 
For that, whenever customers come to your store for shopping. You just need to make your wife free to access it. Once customers connect to your Wi-Fi, surprise them with a scratch-win coupon! To enter, they'll need to purchase in the store. That way, you can boost your sales and get customers to spend more.
This can encourage frequent visits as customers know they can receive special offers and rewards. 
Additionally, it allows retailers to capture customer data and track customer behavior. This data can be used to create targeted campaigns tailored to customers' needs and interests, increasing the chances of converting them into loyal customers.
Furthermore, digital coupons and scratch cards are a cost-effective way to increase customer engagement as they require minimal overhead costs. So, Integrating Wi-Fi marketing can be a great way to help boost sales and customer loyalty.
Offer people the chance to take part at the checkout
Let people know at the checkout that they can join in on a digital scratch card game – they could score something awesome!
Mention the biggest prize to hook people in. It'll get more people to join in. Don't forget to ask for their contact info and email them the details.
They'll get a link to scratch off the coupon in their email. If they're lucky, they'll see a 'winning' message. Otherwise, it'll say 'loser.' If they win, they'll find out what the prize is.
Using Near Field Communication (NFC) is super convenient for customers – like a digital coupon that you can open just by holding your phone close to the tag. No more hassle!
The QR code method for distributing coupons in retail stores is an innovative way for retailers to save time and money. This method allows customers to conveniently scan a QR code in the store to receive coupons. 
This cost-effective and efficient method eliminates printing large amounts of paper coupons. In addition, customers can access the coupons from their own devices, eliminating the need to carry around physical coupons. 
This coupon distribution method is secure, ensuring only valid customers can access the coupons. 
The mobile marketing kiosk method is a great way for retailers to distribute coupons to customers in their stores. With this method, customers can use their mobile devices to scan a QR code or NFC tag on a kiosk located in the store and receive an instant coupon code. 
The coupon code can then be used at checkout or redeemed online. This type of marketing helps retailers increase customer loyalty and engagement by giving them immediate rewards and discounts for shopping in-store. 
It also provides an easy way for customers to stay informed about sales, special offers, upcoming events, and promotions. 
It also allows retailers to track customer behavior and deliver more personalized experiences. Overall, the mobile marketing kiosk method is a great way for retailers to increase customer satisfaction.
Gamify Route offers a plethora of solutions that can benefit your retail enterprise, specifically in the field of mobile marketing and digital couponing. Our innovative platform can assist in attracting and retaining a wider customer base by providing a host of convenient features. To learn more about our cutting-edge digital scratch card couponing, please visit our dedicated page for additional information.